Glenn Louis Parker Biography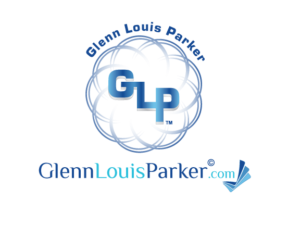 I am a business consultant offering a business mentor program and life coaching, and I provide an holistic approach to improving health, wealth and life in general.
For me life is too short to be trapped in a 4 x 4 cubicle in a stuffy office somewhere. My freedom is important to me. I thrive on sunlight and freedom. I have never done well with authority. I am a child of the universe, a free spirit, a sensitive soul.
I specialize in assisting businesses, startup entrepreneurs and nonprofit organizations to define their e-commerce objectives. Business owners and their directors of marketing are constantly in contact with me to discuss their business goals, because I know how to set up the marketing and business planning needed to take their individual businesses to the next level in this difficult economy.
I have extensive experience in the technology and e-commerce fields. I've done Technology and Business Development for 27 years, and Web Marketing and Development (including SEO, PPC, SEM, IP Marketing and Media Buying) for 15 years. I've been trading on eBay for 15 years – a remarkable achievement, even if I say so myself. I also spent eight years in wholesale distribution at Merisel Inc.
One of the things I passionately believe in is the holistic approach to self development. My philosophy is, you can go after money, but if you don't have your health, your money won't do you any good. If you're not enjoying good health, you won't be able to do much travel, nor will you be able to fully benefit from meaningful relationships with family and friends. You have to have balance to enjoy all aspects of life.
Finally, I am a life coach. Life coaching is an empowering tool to move forward in any area of life. I collaborate with clients to define and clarify goals, pinpoint and overcome obstacles, and create weekly attainable tasks toward goal achievement and life balance.
Personally I know what it's like to lose ones health, surviving cancer of the right eye ("retinoblastoma") at 18 months old. And having a rare blood disorder starting at age 26, along with cancer 5 years later. Which left me bed ridden for over 12 years! Both overcome after almost dying 100's of times! So trust me your health is precious! Live, LOVE and have FUN!
MY MENTORS ARE:
Tony Robbins, Time Management ( 80/20 ) & NLP
Robert Kiysoaki, Finance, Budgeting & Business Modeling
Napoleon Hill, Goal setting & Mission Statements
Stephen Covey, Charter vs Personality Ethic
Richest Man in Babylon, The power of using money to make money
Timothy Ferriss, building a business that finances your lifestyle
SPIRITUAL  INSPIRATIONS
Bruce Lee's | Jeet Kune Do the philosophy of  "Using no way as way"
Gandhi "Gandhiji"| Non Violence / Non Participation
Rick Strassman MD | DMT: The Spirit Molecule
Gary Renard | Beyond the Ego
Abraham Hicks | Law of Attration Founders
Bashar, Physics of GOD = Infinite Parallel Dimensionality, 4th Density or 5th Dimension & C-Sharp
David Wilcock | Sacred Geometry & Pineal Gland aka the Pincone
Kryon of Magnetic Service | Earth Origins & DNA
Ishuwa of the Yahyel | Which Suggests: "Upon waking and bedtime, call to the wisdom of your past & future lifetimes." 4th Density!
Here's a snapshot of me as a person. I enjoy skydiving, and I made my first jump in 1995 at Sky Dive Las Vegas. I also enjoy traveling. One of my most memorable trips was a journey to the Mayan ruins at Chichen Itza southeast of Merida, the capital of Yucatan, Mexico. Other memorable experiences include dining at Club "33" at Disneyland as a guest of Intel, Inc. and participating in all four "gates" at the Traditional Native American Sweatlodge at Peace Park, Malibu, CA.
My other interests include horseback riding – being one with a horse is a fantastic feeling.I enjoy the Cirque du Soleil; my favorite shows is Mystere. I also enjoy magic shows, comedy clubs, photo galleries, museums, theatre and the arts, and Las Vegas, mainly for the shows, though I also play some poker!
Hobbies include Photography, I also LOVE Music, I have VERY eclectic tastes, including  classical (especially Bocelli), rock (Aerosmith) hip hop (Run DMC), Celtic, jazz, techno, meditation, tantric, and tribal.
---
The complimentary 30 minute tele-coaching session is for you to have an opportunity to:
• Understand my coaching style and approach
• Feel the power of coaching and see if you are "ready" to take your life to the next level
• Receive one tip, tool, or strategy to start making your life easier today! Guaranteed!!
• Ask questions regarding the coaching process, fees, and scheduling, etc.
If we are a good match, we will then set up an ongoing coaching structure and you will leave this first phone call with immediate actions to make your life easier and more rewarding.
While I will be happy to explain my coaching procedures and philosophy in detail, there will be no pressure and no sales pitch in the call. There is no obligation or charge to you other than whatever your cost is for making the actual phone call. It is simply a time for you to determine whether coaching is for you, and for us to see whether we are a good match. If we are not a fit, I will be happy to recommend other coaches who may in turn offer you a complimentary session to sample their approach.
To schedule your complimentary session, please fill out the form below!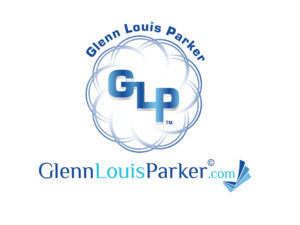 Love & Light

Coaching: Life, Business & Web Commerce

Dream, Prioritize, Execute, Achieve, Repeat!




Mohandas K. Gandhi — Known also as "Mahatma" to his people meaning;
"The Great Soul"
"LOVE is the strongest force the world processes, and yet it is the humblest imaginable."

Viktor Frankl — 'Man's Search for Meaning'
"You Choose Your Path, or You're A Plaything of Circumstance"